EVALUATION
This work mainly assesses FXencoder with its effectiveness in extracting FX from a music recording and how informative the encoded representation is to performing mixing style transfer.

Disentangled Representation of the FXencoder
Qualitative Evaluation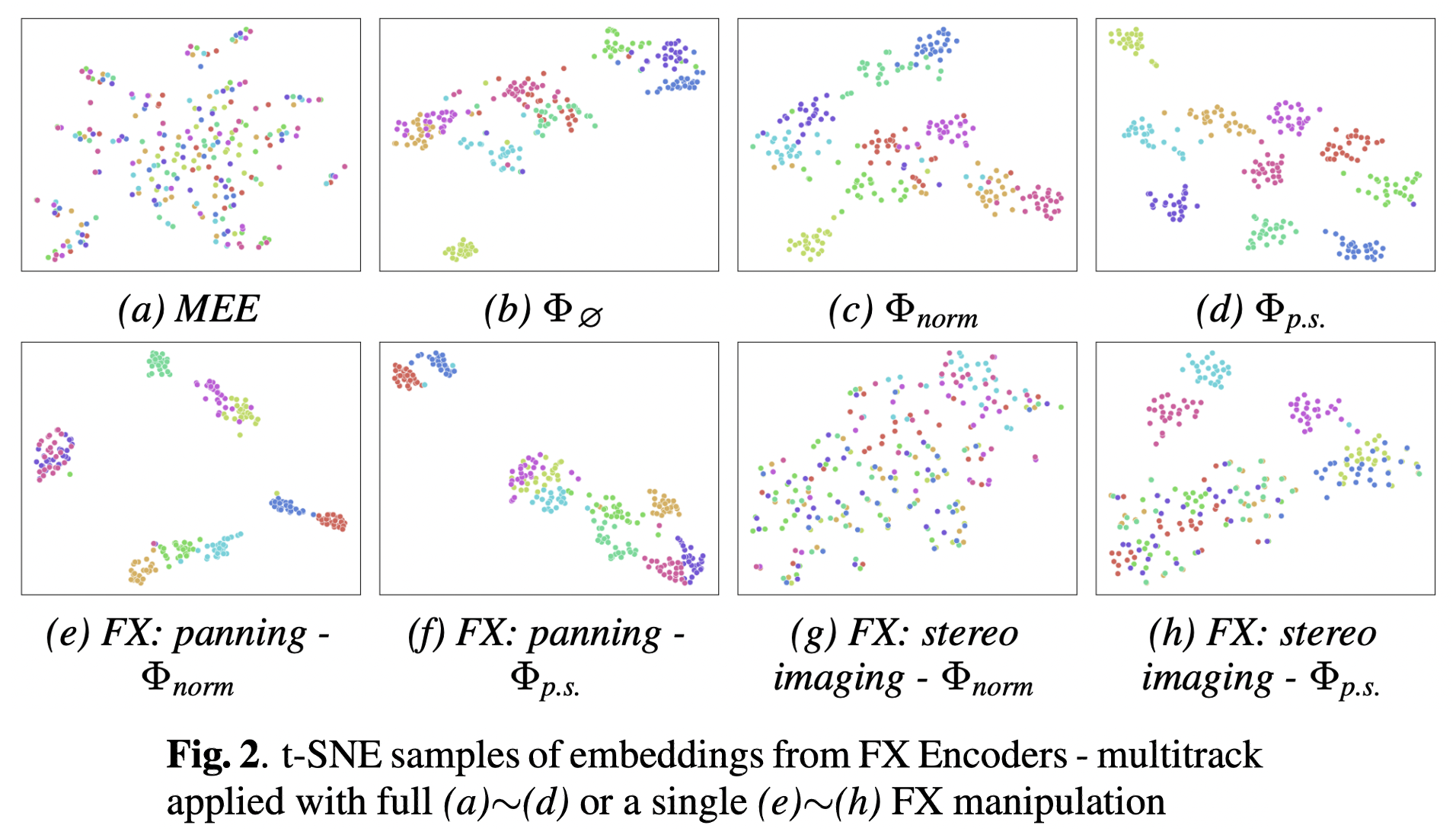 Points with the same color represent segments of different songs manipulated with the same FXmanipulator parameters. Therefore, each color group contains the same 25 songs.
From
(a)~(d)
, we observe that our proposed
FXencoder
forms better clusters than the
Music Effects Encoder
(MEE) according to each group of audio effects.
(e)~(h)
demonstrates the importance of our proposed
probability scheduling
, where the encoder trained with this technique is better at clustering upon less dominant audio effects.
Objective Evaluation

We quantitatively measure the representation of FXencoder using metrics that convey disentanglement information. This table summarizes disentanglement performance on representation obtained from combinations of multiple/single audio effects applied on multitrack/single stem.

Mixing Style Transfer
Objective Evaluation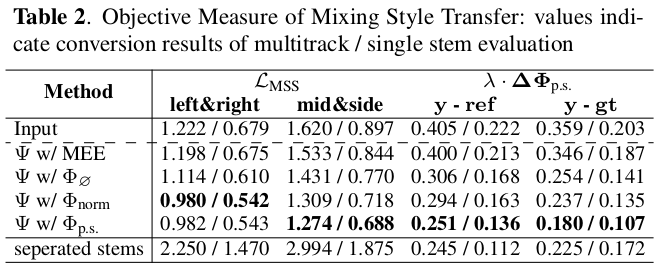 Overall, we observe the tendency of each model's performance to be the same as observed in Disentangled Representation of the FXencoder.
Moreover, we evaluate our system upon the inference pipeline using a MSS model. The mean SDR value between the original and source separated outputs are 8.004 and 4.554 for mixture and stem-wise conversion, respectively. The higher SDR for the mixture could be due to the fact that the artifacts caused from the MSS model get cancelled out on mixture level conversion.
Subjective Evaluation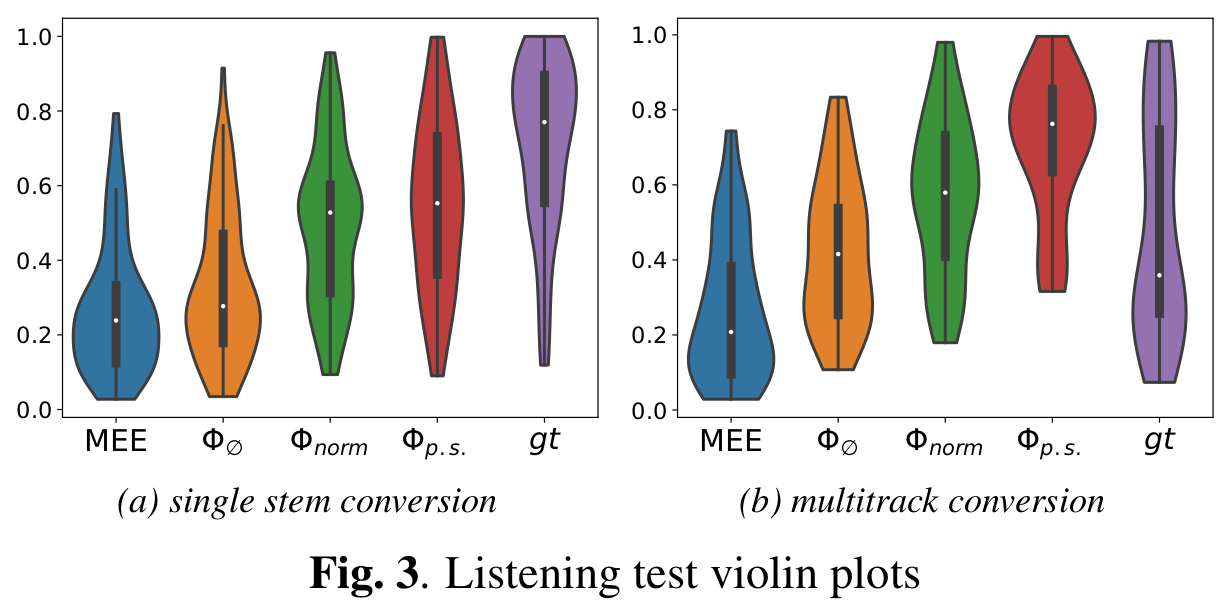 A total of 11 audio engineers participated the listening test, where the participants were asked to rate different mixes based on their similarity to the reference mix in terms of audio effects characteristics and mixing style.
For both the single stem and multitrack conversion, MixFXcloner using Φp.s ourperforms all other methods. Overall, similar performance was observed compared to the objective metrics.